There's always something new to discover and explore in Kenya! The fast paced kind of life in Kenya seems to be changing with hidden gems always waiting to be discovered across the country. The country lets you experience an intimacy with hospitality, nature, wildlife and unique cuisine, which is very difficult to find anywhere else.
We have found 25 exciting new spots to see in Kenya for an unforgettable experience. Take your pick!
Some of these destinations may have been in existence for more than two years but they are lesser-known places, so we can say they are relatively new exciting and must-visit spots. 
1. Machakos Peoples Park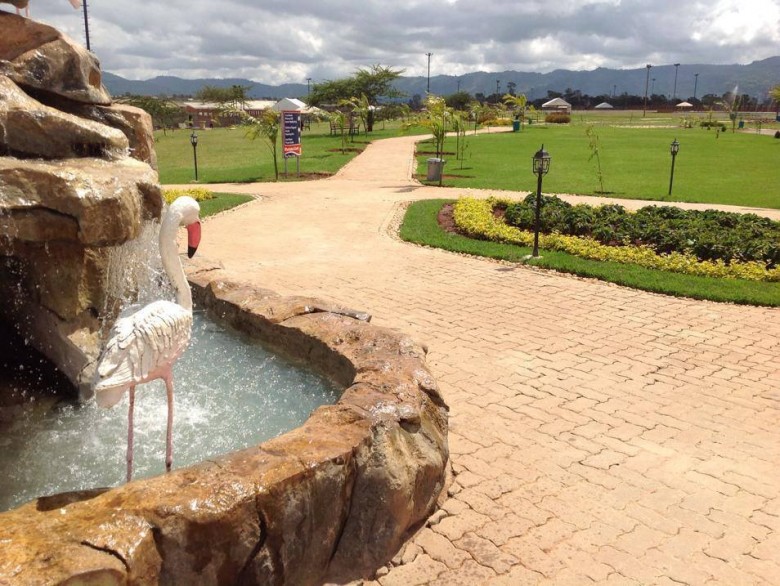 Machakos Peoples Park was officially opened early this year. The park is an amazing place for relaxation, beautiful sunsets as you get to forget the hustle and bustle of city life. Just two hours away from Nairobi, Machakos is fast becoming the perfect weekend getaway spot for many.The park features scenic views, walkways, a lake and the first field amphitheatre in Africa. Visit: Machakos Peoples Park
2. Caramel Lounge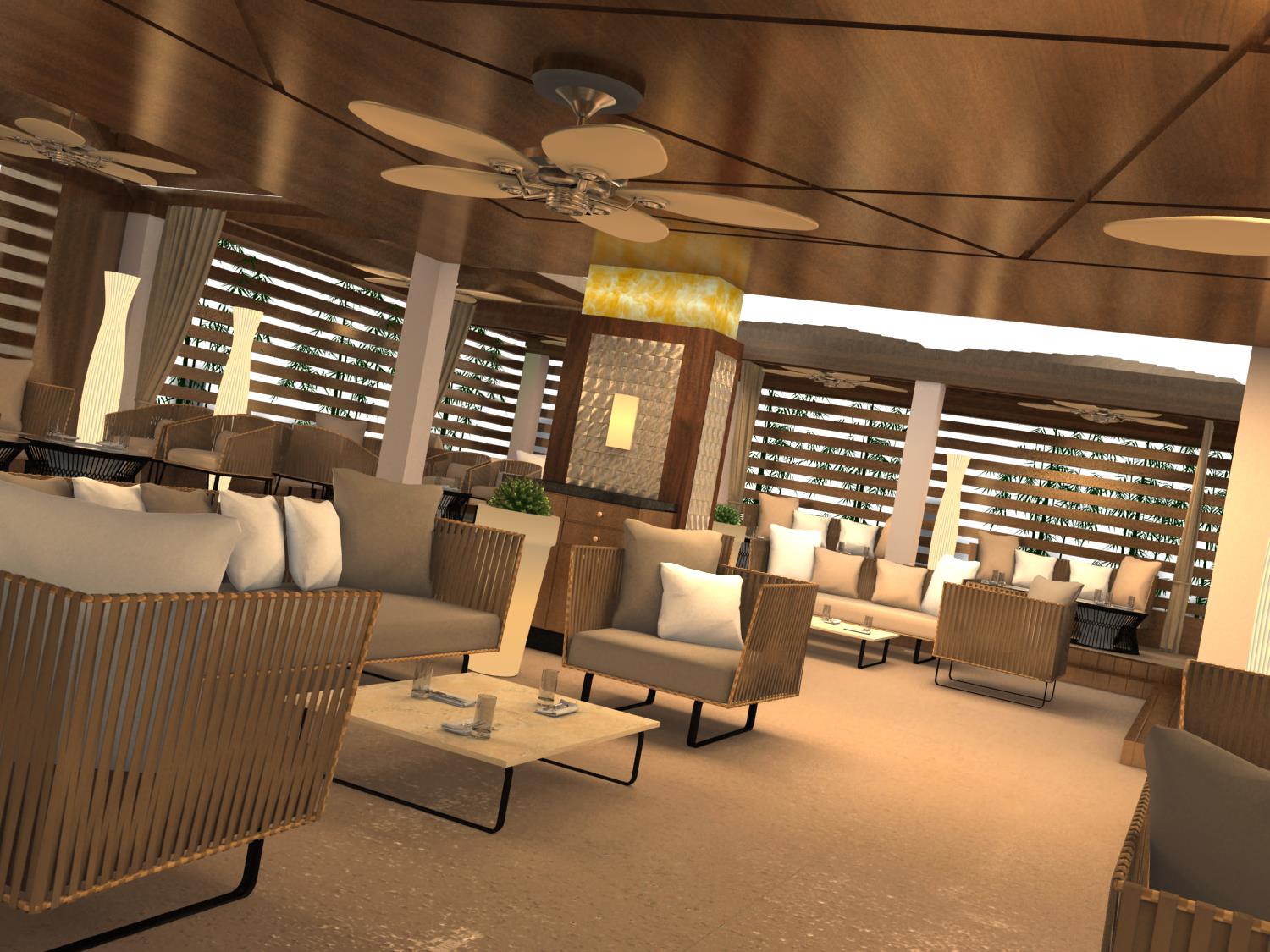 Located at ABC Place in Westlands, this is a restaurant like no other the country has seen before. From extravagantly expensive drinks to an impossibly diverse menu, Caramel Lounge brings a luxurious experience with a touch of the Gulf. Visit:Caramel Restaurant and Lounge
3. Tafaria Castle
Photo Source: SleepOut Photos on Flickr
Only two years old, the Tafaria Castle will take you back to medieval England when castles were grand structures that struck awe and mystery in equal measure.  Overlooking the Laikipia plains, this architectural marvel combines the old and the new in a seamlessly adventurous mix. Go medieval on your next vacation with a visit to Tafaria Castle! Visit: Tafaria Castle
4. ArtCaffe Oval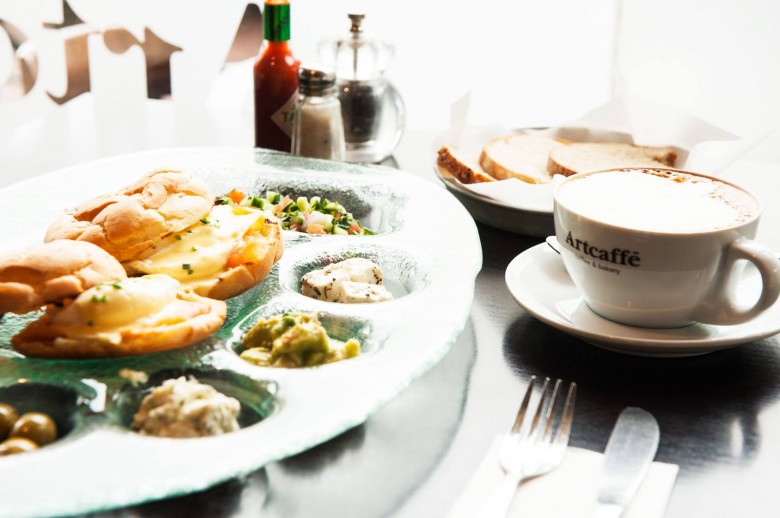 Nestled in the leafy suburbs of Westlands, ArtCaffe Oval has a homely, relaxed atmosphere to it. Indulge in their amazing cocktails and salads while enjoying the ambience and sun at the balcony. Visit: ArtCaffe Oval
5. Best Western Premier Nairobi
The Best Western Premier Nairobi is situated in Argwings Kodhek Road, Hurlingham, the hotel offers luxurious accommodation for an affordable rate. Get to savour continental delicacies at Pablos Restaurant, while enjoying the panoramic view of the city. Visit: Best Western Premier Nairobi
6. Hemingways Nairobi
Get away from the hustle and bustle of Nairobi and explore this lovely luxury hotel set in the quiet suburbs of Karen. With a lovely view of the Ngong Hills, enjoy some peace and tranquillity at the spa located inside the hotel. Visit: Hemingsways Nairobi
7. Eliye Springs Camp and Lodge
Are you travelling inland? Why not make your way to Lake Turkana? This is a marvellous lake in one of the most arid regions in Northern Kenya. As dry as this place is, the lake has surprisingly stunning beaches and some wonderful springs with palm trees to boot. Eliye Springs Camp and Lodge is located on one of Lake Turkana beaches. A simple, yet luxurious resort with six Turkana style Manyattas for your very own accommodation pleasure in the desert. Visit: Eliye Springs Camp and Lodge
8. Sandies Coconut Village
Located in Malindi, this beautiful resort is a little paradise village overlooking the Indian Ocean. Take exclusive walks along the pristine white sandy beach and enjoy an all inclusive package and activities that will make your holiday a memorable one. The resort is simple yet luxurious with a laid back tropical atmosphere that will do more than just relax you; it will take your troubles out to sea. Visit: Sandies Coconut Village
9. Lookea Kenyan Resort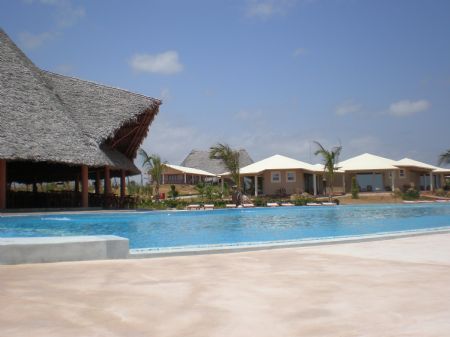 Very little is known about this wonderful place in Watamu. It is both simple and elegant. It does not go overboard, yet offers all the comforts that a tropical vacation demands. Enjoy the well decorated rooms, the beautiful surrounding and most of all, appreciate the weather that makes this place a great spot for an exciting holiday.
10. Vipingo Ridge Golf Resort
The perfect weekend getaway, Vipingo Ridge Golf Resort, promises to give you an out of this world experience, with luxury accommodation, a golf, private beach club and deluxe villas to stay in, you will definitely be spoilt for choice. Visit: Vipingo Ridge Golf Resort
11. Enashipai Resort & Spa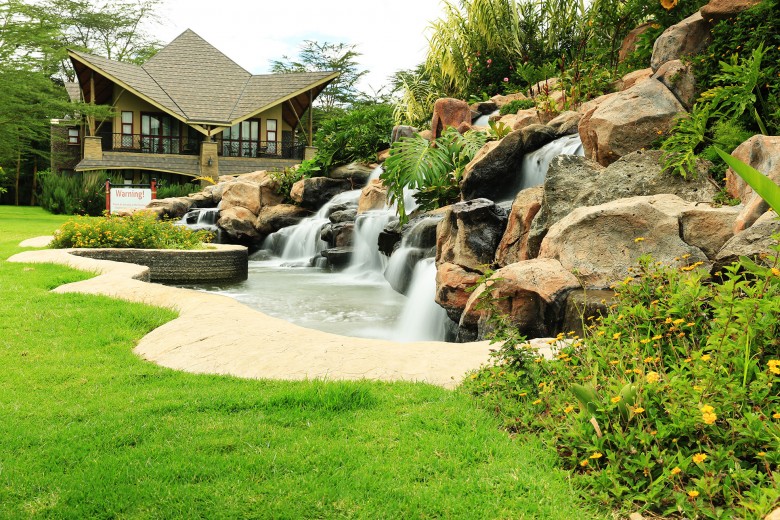 Enashipai means 'a state of happiness' in Maasai; and that is exactly what you get when you visit this lovely location by Lake Naivasha. From very simply set yet luxurious rooms to amazing restaurant that serve tasty and delicious meals. Enashipai Resort and Spas promises to be the rejuvenating getaway that your body and soul have been craving. Visit: Enashipai Resort & Spa
12. Ole Sereni
This newly commissioned hotel does something that very few modern hotels can pull off; it combines modernity and 'the bush life' in a beautifully synchronized manner. Located on Mombasa Road, Ole Sereni is halfway between Jomo Kenyatta International Airport and the central business district. It is literally bordering a game reserve likewise. The hotel offers guests the opportunity to enjoy the conveniences that modern-transit life brings as well as a peaceful peak into the wilderness. Visit: Ole Sereni
13. Eka Hotel
Also conveniently located on Mombasa Road, Eka Hotel is an attraction in itself. The rooms are decorated in a soothing manner, the grounds are lush and absolutely serene and you have easy access to the Nairobi National Park, Giraffe Center and a host of other local attractions. Visit: Eka Hotel
14. Bliss Resort
Visit the stylish and luxurious resort located in Nyali, Mombasa. With a lovely seafront view, enjoy the peace and relaxation that Bliss has to offer. Party the night away at the amazing Crystal Lounge situated inside the hotel. Visit: Bliss Resort
15. Thimlich Ohinga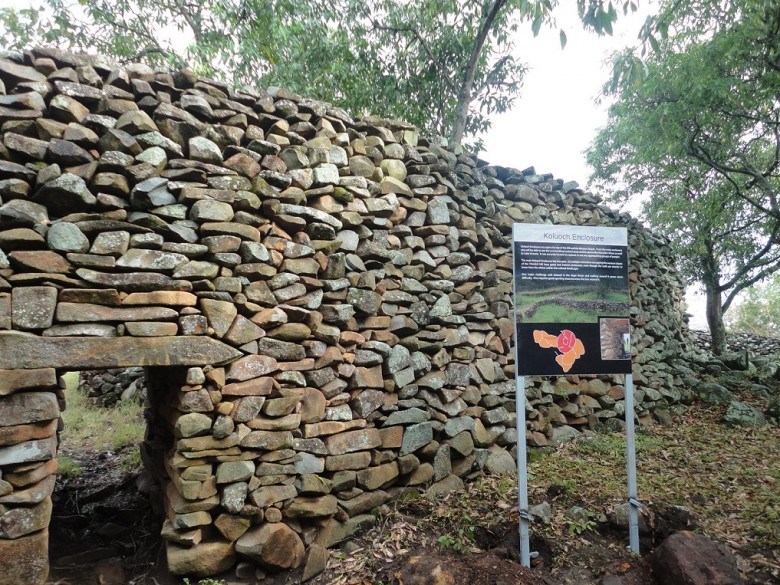 England has its Stonehenge and Kenya has 'Thimlich Ohinga'. This is an ancient site, some 40-odd kilometers West of Migori that has complex stone structures that date back to about 500 years ago. Although this attraction has been around for centuries, very few people know of its existence. 'Thimlich Ohinga' translates to 'frightening dense forest' in Luo. Travel deeper into the West and see Kenya's very own version of the Stonehenge. Visit: Thimlich Ohinga
16. Mara Naboisho Conservancy
If you've heard of Kenya, you have heard of the Maasai Mara. The Mara Naboisho Conservancy is, however, a little less known. This is one of the newest additions to the spectacular Maasai Mara. It is an exclusive conservancy that comprises of 50,000 acres of pure paradise. The conservancy limits the number of visitors at any given time thus giving those lucky enough to get in, an unprecedented private experience. No safari-van congestion and a whole lot of Maasai Mara to see. Visit: Mara Naboisho Conservancy
17. Sankara Nairobi
Photo Source: Sankara
Although it has been around for quite a number of years now, Sankara Nairobi is still one of the most outstanding five star hotels in the region. The rooms are spectacular ad lavish, the lounge is stylishly decorated and if you are one for expensive taste, then you won't be disappointed when you visit the 'Champagne Lounge' where they serve single malt whiskey and the finest Cuban cigars. Visit: Sankara Nairobi
18. Mukutan Retreat
Although not exactly brand new, Mukutan Retreat which is located on the beautiful Mukutan Gorge in Laikipia is absolutely breathtaking. IT is acclaimed to be the most private resort in all of Kenya. The name itself means 'to meet' or 'meeting'. It is where several hills converge into a beautiful meeting point that is home to a variety of wildlife including the black Rhino and well over 450 species of exotic birds. Visit:Mukutan Resort
19. The Villa Rosa Kempinski
Situated in the heart of Westlands, visit this luxurious hotel, and indulge in some tasty delicacies at the Café Villa Rosa.
20. Rock Resort, Kisumu
If you want to experience some adventure in a rocky setting, within a cliff-riddled 4 acre jungle of pure luxury, then you should head out to Rock Resort in kisumu. This is a beautiful resort about 10 KM from Kisumu town located in a lush piece of land that overlooks Lake Victoria, Maseno Hills and Kit Mikayi. There is adventure abound in this place. Visit: Rock Resort
21. Old Camp Conservancy, Iten
Kenya Wildlife Service, in conjunction with the local community in Iten, has come up with ways through which the local attractions can be preserved and presented to the world for their viewing pleasure. Old Camp Conservancy is a beautiful little place that overlooks the Kerio Valley. Not only is it completely secluded, which makes it as peaceful as it gets, but it also offers visitors an elevated, 360 degree view of the valley. This presents a scene that is spectacular beyond words.
22. Subway Restaurant
We all love being healthy, and what better way to do that than eat healthy? With their amazing salad and subs menu, be sure to grab a bite at Subway Restaurant at the Junction or at the Central Business District. Visit: Subway Restaurant
23. The Oceanique Foot A Fish Spa
Photo Source: Oceanique Foot A Fish Spa on Facebook
Located in Westlands, get a chance to have your cuticles nibbled away as the fish massage, caress and soften your feet and hands. If you are looking for a place to have fish pedicure, this is the best place to pamper yourself.
24. Almanara Luxury Resort, Diani
Almanara Luxury Resort is located in South Coast, Diani; nestled under the towering palm trees, just off the pristine white sandy beaches of Diani, sits this wonderful establishment that offers you the world. From the cozy and luxurious cottages to beautiful sails, Almanara Luxury Resort is really a beautiful sight to behold. Visit:Almanara Luxury Resort
25. Malabo Resort, Turkana
Smack in the middle of the desert, lies little patches of land that are an oasis of tranquillity and lush surroundings. Within one such patch of land, lies Malabo Resort, a beautiful place on the shores of Lake Turkana. Here, you will find luxuriously furnished cabins that come with mosquito nets, bush showers and a host of activities to indulge in while visiting this dry, yet absolutely stunning region that is teeming with culture and exotic heritage.
As a destination, Kenya is an oasis that never stops giving. These are some of the newest or lesser known attractions that the country has to offer. Gather your courage, sense of adventure and come live on the wild side of this beautiful nation.