Sometime you just need a cool place to spend the night and have a decent breakfast as you prepare for your travels, especially if you are on a budget. That is what Bed and Breakfasts are for, and it helps if they are as cozy and dainty as they can get. Some establishments are in the form of cottages or serviced apartments so that you have more to choose from, but the underlying fact is that accommodation is mainly offered on Bed and breakfast basis. We present to you 8 of the best B&Bs in Kenya that you can take advantage of in your travels around Kenya.
1. Mvuli House
Mvuli House is located in Lang'ata area opposite Nyayo stadium and it offers cozy accommodation with decent amenities. The location and the close proximity to the airports makes Mvuli ideal for guests who want to avoid the CBD. Mvuli House is affiliated with Mvuli Suites which offers bigger rooms and more amenities at a higher price point for guests who want to stay longer.
Address: Opp. Nyayo Stadium, Off Lang'ata Road, Muthaiti Avenue, Nairobi| Website: www.mvulihouse.com
2. Flora Place
Flora Place offers luxurious accommodation and breakfast and it is strategically located adjacent to the Village Market. The guest house offers guests exceptional hospitality. Enjoy superior comfort and delicious food in this guesthouse. Flora house features 14 rooms, fully furnished and well-designed. Each room is features modern amenities including LCD Flat TV, Mini Bar, Safe and bath amenities. The dining area is set adjacent to the garden and the bar area is fully stocked with a selection of drinks – alcoholic and non-alcoholic.
Address: Limuru Road, adjacent to Village Market | Website: www.floraplaceke.com
3. Khweza Bed and Breakfast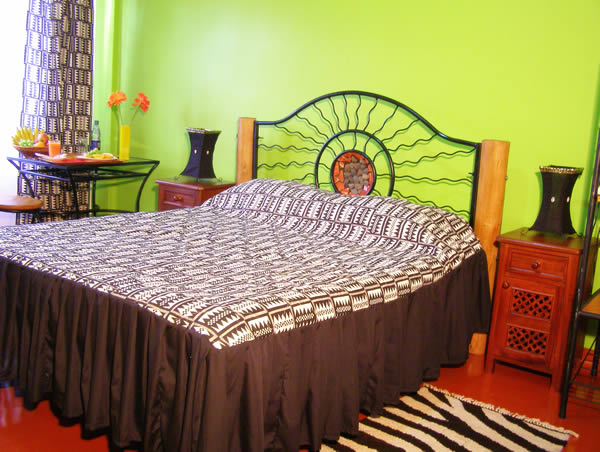 Khweza Bed and Breakfast is located in Nairobi's Ngara road and it offers pretty decent accommodation and amenities even for business travellers. The location is close enough to the Central Business District hence convenient, and guests can enjoy spectacular views of Nairobi's skyline from the Roof Top Bar and Restaurant. Those views are not to be missed if you choose to stay at Khweza. Breakfast can be served at the rooftop on request and it includes a variety of options to ensure you have a great start to your day. Service is good and prices are budget, and overall, Khweza is a good Bed and Breakfast.
Address: Ngara Road, Nairobi, Kenya | Website: www.khweza.com
4. Nightingale Apartments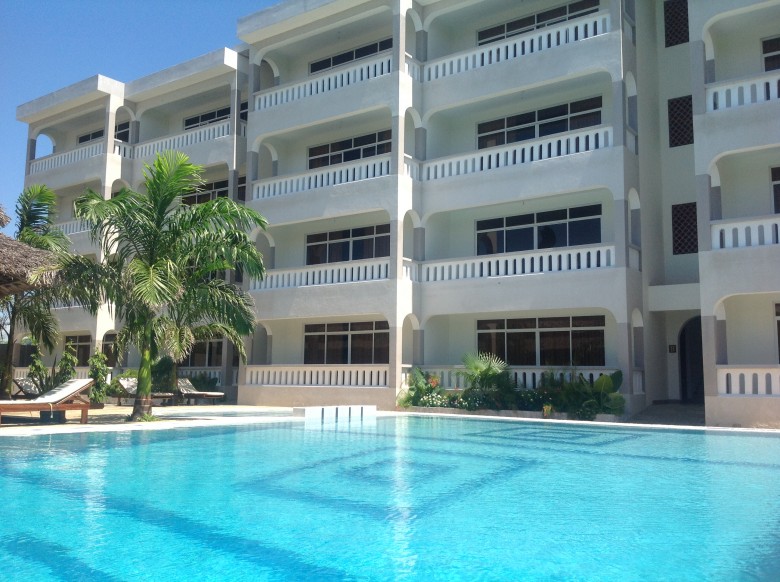 Nightingale Apartments in Mombasa are fully furnished, serviced apartments that serve as a great bed and breakfast option when in North Coast. The cost per 1 bedroom apartment is inclusive of breakfast as well as use of the amenities like the swimming pool. There's the option of self-catering since the kitchens are fully equipped, or you can opt to explore Mombasa and have your other meals in nearby hotels. The surrounding area and the apartments are beautiful and Nightingale is a great choice even for corporates. Whether your stay is short or long, Nightingale will ensure that you enjoy every bit of it.
Address: Serena Road, Shanzu, Mombasa| Website: www.nightingaleapartment.com
5. Heri Heights Serviced Apartments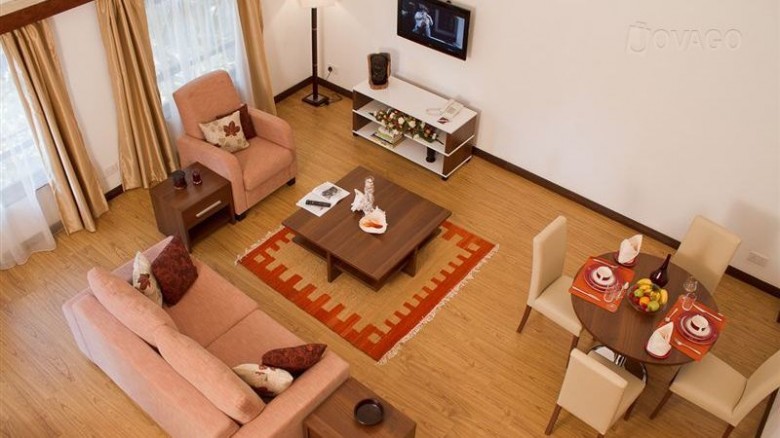 Heri Heights Apartments are located off Aboretum road in Nairobi and they are perfect for business travellers and vacationers alike. The apartments are fully equipped and furnished so you can self-cater, but what's the fun with that when the breakfast options at the Palm Café are so delicious! The rooms are more spacious and homely, compared to what you would find in a hotel, and there's a gym and pool on site for your morning workout or swim. Heri Heights is the kind of place you can stay for months on bed and breakfast terms especially if you have work assignments in town.
Address: Kolobot Drive, Arboretum Rd, Nairobi, Kenya| Website: www.heriheights.com
6. Osteria Bed and Breakfast
Osteria Bed and Breakfast is located in Malindi area of Kenya's Coast. The Beachfront location ensures that you experience the best of Malindi beach, and you are sure to get value for your money. There's great service and the food there is delicious as well so you can stay on if you have the option to.
Address: 
Casuarina Road, 80200 Malindi, Kenya 
7. Villa Rebeccah
Villa Rebeccah is a one of the best b&bs in Kenya, located in Mtwapa area of the country's coast. It offers decent accommodation facilities with the rates inclusive of breakfast. The rooms are few and the place is not that big but the fact that you get privacy and makes that a plus.
Address: Mtwapa Creek, 16 km north of Mombasa.
8. Purdy Arms Bed and Breakfast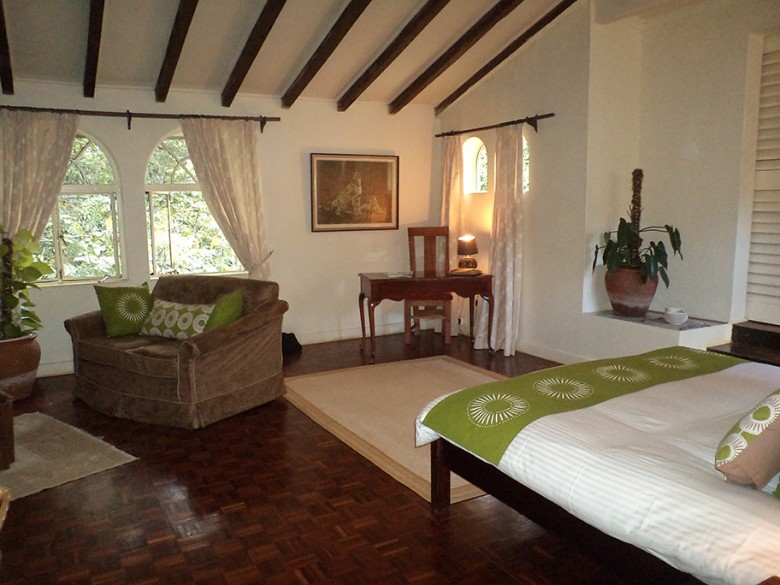 Purdy Arms is found on 61 Marula Lane in Karen, Nairobi. There's a restaurant and pub on location in case you want to grab a drink, and the rooms, though few, are specialized to suit different guests. They are cozy and homely and the price includes full English breakfast. Be careful on the room you pick especially on nights when the pub is busy and you have an early morning. Still, the tranquillity of the Karen area will make your stay worthwhile.